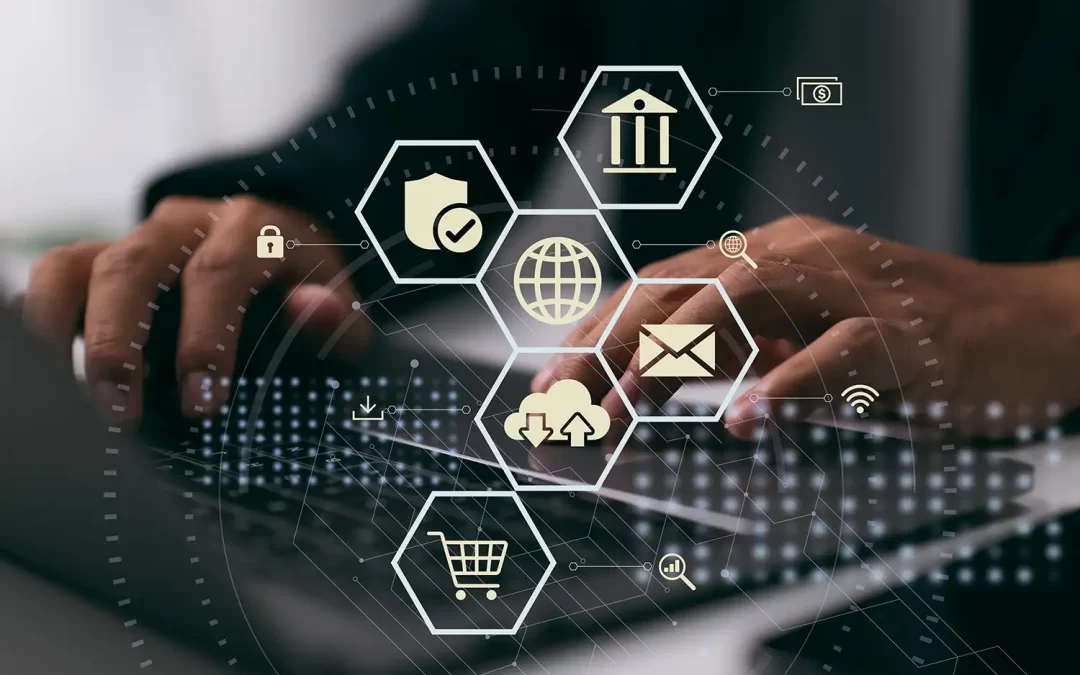 Have you ever used software or automation to reduce the amount of effort a task required — and thus, expand your capacity for other tasks? If so, you've had a taste of the power of digital transformation.
A boutique agency owner automating workflows with Zapier, effectively expanding the agency's capabilities without bringing in more people or impacting customer service. A healthcare provider offering widespread telehealth on demand. A government agency transitioning from printed diplomas and certificates to NFTs in a centralized system to increase security and prevent fraud. These are all examples of digital transformation in action. To summarize, digital transformation is the act of using technology to enable better outcomes for everyone involved. Digital transformation has made it possible for companies of all sizes to increase profits, decrease costs, and improve the customer experience — all while optimizing the use of resources and reducing the team's burden.
It all sounds wonderful. But how do you successfully achieve digital transformation?
What Can You Achieve Through Digital Transformation?
The use cases highlighted above are only a sample of what digital transformation can mean for your organization. In reality, technology can enable you to reach your most far-fetched organizational objectives — if you do the upfront work required for success.
Among the top benefits of digital transformation, you will find:
Streamlined services and processes. Applied to an organization's processes, technology can apply software to automate repetitive tasks. This optimizes the use of staff's skills and time, increases their productivity, and prevents human error by using data to drive decision-making. For example, a company can use HR software to improve the hiring process, create repeatable onboarding protocols, and set up automatic payroll.
Improved customer experience. Improving customer experience is one of the primary goals of companies implementing digital transformation. Similar to the use of technology for HR, technology can help create cohesive processes and experiences for customers along their entire journey, from the first point of contact to their final interaction.
Increase speed to market. Digital transformation relies on tools like artificial intelligence, machine learning and cloud computing to achieve results that previously relied on humans, which created significant barriers to development and growth.
Scale. Small and large businesses alike can benefit from digital transformation. It's become increasingly common for small teams — and even teams of one — to grow into the six or seven figures by leveraging automation and technology to scale. This is the case of Visualizing Value, a husband-and-wife duo who began by selling their services and soon scaled through the productization of their expertise.
Drive profit. Digital transformation increases profit by reducing operational waste, freeing up employees' time, and increasing capacity at low costs. The ultimate goal of any business.
Digital Transformation Examples You Can Explore Today
Revenue Operations
Revenue Operations, commonly known as RevOps, is a business function that removes the silos between marketing, sales and customer service with the goal of creating a cohesive experience for prospects and customers from beginning to end.
RevOps places a heavy emphasis on scaleable systems and relies on technology to enable teams to do more with less. It automates the three teams' functions and provides timely attention to the customer based on their unique needs.
Machine Learning & Artificial Intelligence
Oxford defines artificial intelligence (AI) as the "theory and development of computer systems able to perform tasks normally requiring human intelligence, such as visual perception, speech recognition, decision-making, and translation between languages."
Just recently, we have seen the boom of ChatGPT, an AI tool that responds to human prompts to create complex text. People have been using this software for everything from social media content to client emails — and it is a small sample of what AI can do for your business.
Internet of Things (IoT)
Internet of Things refers to the tangible objects in daily life that have sensors and other means of connecting digitally. For example, your smart home or manufacturing equipment that's interconnected and sending signals to other devices.
Smart manufacturing and logistics significantly increase efficiency, lower production costs, and prevent loss of inventory. They also collect, store and analyze countless data points to enable teams to make informed decisions that drive growth.
Developing a Digital Transformation Strategy
Digital transformation strategy spans many different business areas and will often impact the organization as a whole. So the first step in any successful initiative is to create a digital transformation roadmap. Yours may look like this:
First, assess your business and identify the gaps. We can largely place these gaps in three categories: Operations or processes, your business model, or customer experience.
From there, you will need to evaluate the market and available technologies to determine the best approach. Putting in the work before you present your case to leadership is essential in earning buy-in. During this stage, use tools like a SWOT or STEEPLE analysis to collect data to support your findings and demonstrate that your proposed idea can achieve a positive effect.
Use your data to set objectives and an actionable plan, assemble your team, and get to work. But remember, digital transformation is never truly complete. Instead, it is an iterative process that requires ongoing learning and pivoting.
Are You Ready To Embrace Digital Transformation?
Your digital transformation team needs to include decision-makers like the CEO, CFO, COO, and CTO. Depending on the scale of the project, you'll need project managers and a Chief Transformation Officer. And, of course, the team that will carry out the necessary tasks to complete the project, which will likely include staff from different business units.
If the time has come to effect meaningful change by embracing technology, schedule a discovery call now to learn about my expansive tech expertise and how, together, we can bring your organization into the future and realize its fullest potential. I'd be honored to walk this path with you.