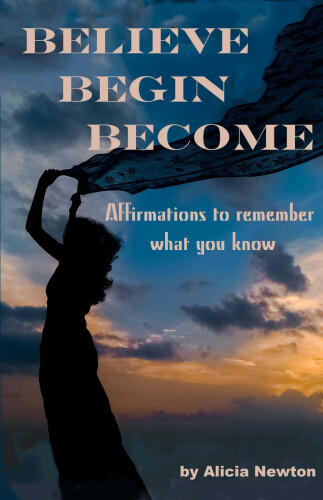 Alicia Newton, M.A. is a mother, grandmother, possibility coach, trainer, speaker and advocate for social justice. With a background in corporate leadership development and instructional design Alicia has been writing and creating experiential leadership development programs for over 25 years. Alicia believes leadership starts within. Owning your own story, owning your feelings, and affirming yourself when negative thoughts and feelings flood in uninvited. She calls her book the "Gremlin Slayer."
Believe, Begin, Become: Affirmations to Remember What You Know, was birthed out of the lessons she has learned and reminders she uses to connect and stay connected to her gifts, inner power and true self.
Purchase your copy of the e-book today!